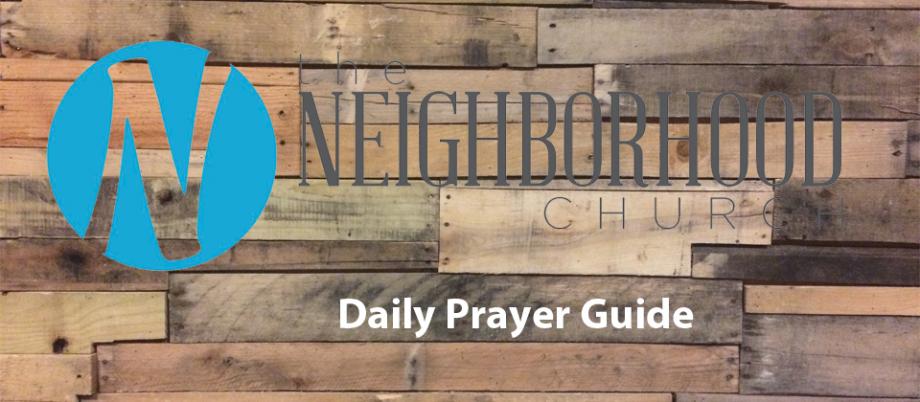 CLICK THIS IMAGE TO DOWNLOAD
The prayer guide is provided to help our church become a more unified prayer force. Additionally, the goal is to make prayer a consistent and ongoing expression of our Faith in Jesus as we go about our day. We learn from Scripture that prayer helps us connect with God and learn to communicate regularly with Him about His will for our lives. Prayer helps us to hear His voice and find the direction He is leading.
We should pray for ourselves, we should pray for others, we should pray for the lost, we should pray for our church and we should pray for our civic leaders. Also we should pray for people who are sick, those who are hurting and others who are abandoned by society. I hope you will find that prayer keeps your heart soft and tender before The Lord.
One of the greatest results of prayer is how much regular prayer on your part will lead to significant changes in your life, career, family, relationships and finances. When you pray, open your life to everything God has for you. You will not be disappointed.
In this booklet you will find a few tips on prayer scattered through the pages that will help you pray on your own, or to pray for the vision of our church and pray for our pastors and staff. The bulk of this booklet is dedicated to daily prayer topics for each day of the month. The goal is to be consistent but if you miss a day or two just pick up with the current day of the month and start praying again. And, when a new month begins just start over on day one.
The great thing about praying through these requests monthly, as a church, is the unity it will create in our prayer lives. Let's be people of prayer!
If my people, who are called by my name, will humble themselves and pray and seek my face and turn from their wicked ways, then I will hear from heaven, and I will forgive their sin and will heal their land. - 2 Chronicles 7:14